Testimonios
¿Qué dicen nuestros estudiantes de nosotros? Megan
Liverpool
"I attended some Italian lessons with Maria because i needed to prepare for an Exam and I strongly recomend her as an Italian teacher. She is well prepared, high skilled and very professional. Join her lessons and you will achieve good result."

Elisa
Florence
Ho seguito un corso di spagnolo base a firenze. La mia insegnante è stata Mari. Sono rimasta molto soddisfatta dal corso! Mari è riuscita a strutturare le lezioni in modo molto funzionale, facendo sempre sia una parte di grammatica che di conversazione. È riuscita a creare un'ottima atmosfera e una bella sintonia di gruppo. Era un piacere andare a lezione!

Michael
Glasgow
I recommend Language me Online to all people who want to learn Spanish, French or another foreign language on SKype! The experienced for my french lessons was fantastic! She was flexible, talented and professional.

Alejandro
Las Palmas
I've been using Language me for over a year now and my Italian has improved dramatically! Lessons are fun yet challenging, Right now im learning also french with Maria and I love it!

Laura
Madrid
Maria's teaching method is well structured and very useful to learn a good english. She is professional and well prepared teacher but also a Kind and flexible Person.

Manuela
Nápoles
Maria è un'ottima insegante. Ho fatto con lei un corso di Spagnolo ed è sempre stata paziente, cordiale e disponibile. Sempre mi è piacuto lo spagnolo ma con Maria ora mi piace ancora di più. Lei ti fa sentire sempre bene e scherza anche se fai degli errori ti fa sentire a tuo agio"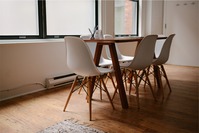 Berard
Inglaterra
Very friendly, supportive tutor. Lesson plans are well structured and concise. As a beginner I was able to grasp the fundamentals very quickly and within a number of lessons I have found my vocabulary increasing.
An affordable, non pressured learning experience, whether online, or in person. A good place to start for beginners, recommended!
Chris
Liverpool
Mari was a fantastic teacher, I needed a lot of lessons in a short amount of time as I was moving to Spain very soon, but Mari made the lessons very enjoyable and I was learning everyday Spanish as spoken by the locals. I would highly reccomend Mari!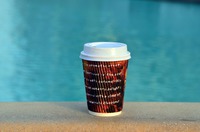 Giorgio Verziera
Italia
"Ottima piattaforma per imparare una nuova lingua! Personale molto competente e disponibile. Superconsigliato!"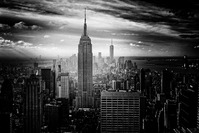 Juan Carlos
Madrid
Sin duda la mejor. Gran profesora que hace que aprender idiomas sea fácil y ameno. La recomiendo sin dudarlo

Liam
Liverpool
Mari has been a fantastic tutor I cannot recommend her enough! I am learning to speak Spanish and from our first lesson I have a greater enthusiasm to learn the language because of Mari's guidance and teaching skills. She makes our lessons enjoyable as well as working on your weaker points to coach and develop the way you learn the language. Her teaching skill is remarkable, they way the lessons are planned for you to keep improving from one week to the next I cannot thank you enough. I now have a passion to keep learning and getting better at Spanish for the rest of my life! Muchas Gracias por tu ayuda Mari!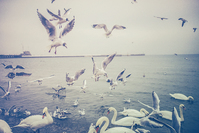 Wan H
Wales
Since learning French and Spanish online with the teacher, I found that my level of comprehension in both languages has increased a great deal. Coming from an anglophone country it is not easy to make that change of understanding through the channels of different languages. But, the teacher made sure that all my needs are attended to and make that transition a lot more smoothly and effortless.

After a few classes, I have found the confidence to even express myself in these new languages and I hope I will keep improving until I can express myself whether in French or Spanish with the fluidity which I already conduct myself in English.The teacher is a real expert in her métier and she really has deep knowledge and love of languages and able to communicate them as natives. A real ability that is coupled with a warm and supportive personality that should ensure a bright future in her career as an educator of languages.Pour vous je souhaite un brillant avenir dans votre métier de préférence!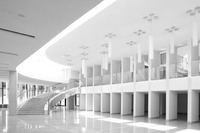 Adil Mekouar
Casablanca (Marruecos)
"J'ai commence à étudier l'espagnol avec Marie il y a 1 mois. J'ai aimé beaucoup des choses dans sa façon d'éducation, sa façon de passer les information. Chaque leçon est préparé très bien avant notre cours et Je peux après le cours sans problème réviser tout les leçons que nous avons fait en un seul clic. Chaque leçon on travaille avec des nouveaux mot ; et elle m'explique les différences entre les mots en Espagne et les autres pays de l'Amérique latine. On utilise des vidéos et des chansons et on pratiquent beaucoup d espagnol . Je recommande Marie pour étudier l'espagnol"