Translations and proofreading
"Every act of communication is a miracle of translation."
We're happy to translate and proofread any type of document, webpages, publications, presentations or manuals. Even if it was already translated it for you. we strongly recommend proofreading as part of your translation process, to verify the quality of the content, checking the spelling, grammar and punctuation and localised style and clarity.
What do our clients say about our services?


Gregorio Gómez del Pulgar
Gabinete de Psicología Olivencia
Language me online se encargó de hacer para nuestra consulta una traducción al inglés de un artículo sobre tratamiento de las personas con adicción, titulado "Terapia Dialectica Conductual para un Caso de Adicción a la Cocaina, publicado en la revista "Behavioral Psychology / Psicología Conductual", en 2016. Quedamos muy contentos con el servicio fue rápido y eficiente. Sin dudas volveremos a utilizar sus servicios en otro momento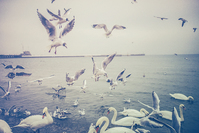 Raoul Vecchio
Balouo Salo charity project
Un eccellente traduzione di testi tecnici e bandi di concorso, Ho riscontrato professionalità, precisione ed affidabilità. Una certezza professionale!

Elisa Sa
Student
Language me mi ha aiutato in alcune traduzioni in ambito letterario, è stata impeccabile! Consiglio Language me a tutti!
Order our services
Please leave us your details and we'll get back to you as soon as possible.