How online lessons works?
Pros and cons of online learning
MOTIVATION
What are you learning the language for? Business, holidays, exams?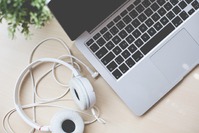 SKYPE ACCOUNT
You will need a Skype account for audio and video and a GMAIL account for our shared document that will work as our interactive board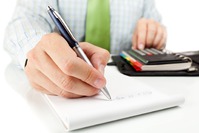 PAYMENT METHOD
You can pay for your lessons using Paypal or a bank transfer
BOOK YOU FIRST LESSON FOR FREE!
Students unfamiliar with distance/online education may be asking themselves:
"How do online lessons work?"

The reality is that classes are laid out online much the same way they would be in a classroom, it's just that students don't have to travel to that classroom to take part. Here I will show you a general overview of what students can expect when taking an online language course and the pros and cons of online learning.

Now days, everybody can do anything online such as purchase products, find any type of information and even become a youtube star online. Learning online can vary from one site to another and you may think it is always better a presence course, but whichever path you are thinking to opt, there are always some pros and cons to think about.
LOWER COST
Online learning is a great alternative to traditional learning, especially for people who can't afford the time and money to take real courses. Online private lessons are cheaper than taking admission in any educational institution or accademy where you would have to take the class with more students. Moreover, you can get all the relevant material by email or in soft copy. You will not take public transport to get to class, and you won't have to spend money on gas for your car.
COMFORT
With online lessons you can be wherever you want and access to the class through your personal computer or laptop and of course having a reliable internet connection and operating system is also crucial to staying on top of your work.
Forget about attending classes for hours. You won't have to get up early to get dressed and leave for class...

SELF-PACED LEARNING
Self-paced learning means that the students can start completing the targets at any time, and he can arrange a learning schedule that meets his individual needs. This system enables to make progress with rhythm that suits you. The best thing about online learning is that you can learn in a relaxed manner. You only need passion for learning and from that point on, you will be the master of your own education.

INTERACTION
One of the main problems with online learning is that there is no face to face communication, so the lack of interaction or communication can affect the process of learning if the teacher doesnt work the motivation on their students.

(NON) ACTIVE LEARNER
Online courses
give you more freedom, perhaps, more than you can handle!
This freedom can be dangerous if you don't learn how to handle it. Online learning requires you to be an active learner. If you desire to start an online course you'll have to become a responsible, self-sufficient, independently minded citizen of this planet, so no every learner is adapted for it.
FIND YOUR OWN PATH
Online courses require you to be responsible for your own learning.
I can't force it on you. I can't make you study. I can share a little knowledge and experience, show you a few tools and hope you get it. The spark and desire to pursue your dreams must be yours!
Online classes are a great way to balance family life, work and education. This option will allow you to work at your own pace to make a better life for you and your family. Best of all, taking online classes lets you integrate your studies into your schedule at your convenience.
Not sure yet?
Contact us and try a first lesson for free